Accom­plish togeth­er what
can't be done sep­a­rate­ly.
See points of align­ment and mis­align­ment
among key stake­hold­ers.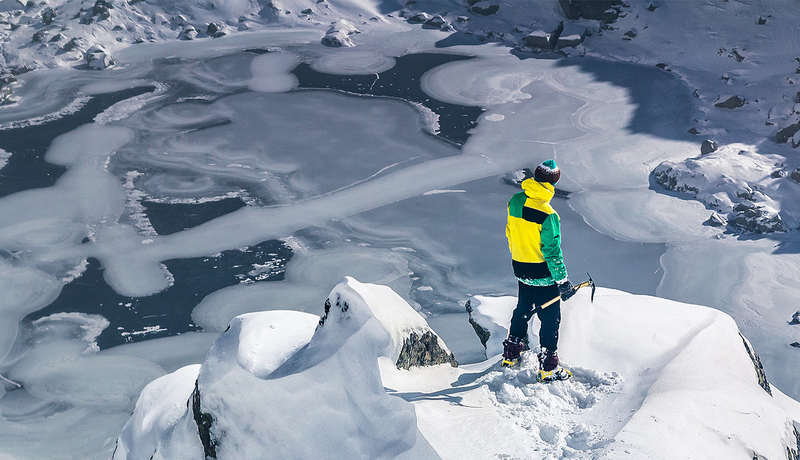 Avoid dead ends and pur­sue
oppor­tu­ni­ties.
Through ana­lyt­ics, visu­al­iza­tions, and con­sul­ta­tion,
the Way­Mark process will help you nav­i­gate your path.
Nav­i­gate Com­plex Ecosys­tems

Hav­ing trou­ble see­ing the for­est in the com­plex array of stake­hold­er trees? Way­Mark Ana­lyt­ics lays it out for you in clear graph­ic visu­al­iza­tion, show­ing clear­ly where there is align­ment and where there isn't. You'll see the present land­scape and be able to track progress as you move for­ward.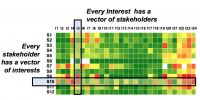 We know that every stake­hold­er has mul­ti­ple inter­ests or things that are "at stake." So stereo­typ­ing stake­hold­ers as block­ers or sup­port­ers just isn't good enough. We offer help with the dynam­ic process of "stake­hold­er align­ment" — iden­ti­fy­ing and work­ing with both points of com­mon inter­est and points of com­pet­ing inter­ests. We take you beyond"stakeholder man­age­ment" (pre­vent­ing stake­hold­ers from dis­rupt­ing progress) and beyond "stake­hold­er engage­ment" (includ­ing stake­hold­ers who you think will help).

Suc­cess­ful orga­ni­za­tions and ini­tia­tives work hard to under­stand the inter­ests of their pri­ma­ry cus­tomers or core mem­bers. Even so, Too often, assump­tions or stereo­typed views of sup­port­ers and block­ers get in the way of get­ting a full view of what's at stake and who cares.
One-on-one inter­views with rep­re­sen­ta­tives of each of the stake­hold­er cat­e­gories can help, but take inten­sive time and resources. We offer a but much faster and less expen­sive approach that is sim­i­lar­ly com­pre­hen­sive,.
We'll build you a base­line stake­hold­er map; enable you to con­struct a shared vision of suc­cess, a char­ter or frame­work to guide progress; and iden­ti­fy the under­ly­ing val­ue propo­si­tions rel­e­vant to each stake­hold­er. And we dis­play stake­hold­er cat­e­gories, inter­ests, and stake­hold­er sur­vey data to quick­ly iden­ti­fy points of align­ment and mis­align­ment on the key inter­ests. Our pow­er­ful visu­al­iza­tions and ana­lyt­ics make evi­dence-based deci­sions guide you on the path for­ward. Suc­ces­sive stake­hold­er maps become addi­tion­al "Way­Marks", track­ing progress and show­ing the way for­ward.